Maryland Access Point (MAP)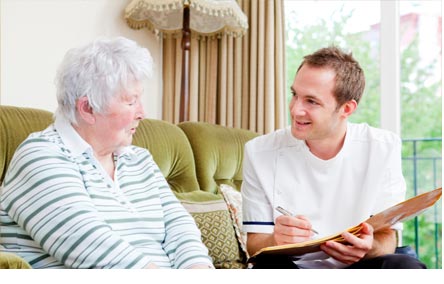 HRDC serves as the MAP location for Allegany County residents. The overall goal of the MAP program is to empower individuals to effectively navigate their health and other long-term support options. MAP is designed to assist seniors 50 years and older and individuals with disabilities 18 years of age or older.
MAP is a "gateway" for older adults and individuals with disabilities. Allegany County MAP is a local resource for information and assistance about long term services and supports to allow individuals to remain at home and plan for future needs. State partners include the Maryland Department of Aging, Disabilities and Health & Mental Hygiene, as well as Centers for Independent Living. MAP is part of the national Aging and Disability Resource Center initiative that provides a visible and trusted place to access information and assistance.
Core Functions of MAP:
Information, Referral and Awareness
Options Counseling, Advice and Assistance
Person-Centered Transition Support
Quality Assurance and Continuous Improvement
MISSION:
With respect for the dignity of each elderly, vulnerable and disabled adult, we will promote self-determination in each client's effort to attain optimum quality of life in a safe and least restrictive environment by:
Assessing needs
Coordinating resources
Providing supportive services
VISION:
We envision a Maryland in which elderly, vulnerable and disabled adults receive consolidated, quality care that is efficient and effective in supporting full quality of life.
For questions or concerns, contact:
Patricia Painter, MAP Coordinator
125 Virginia Avenue
Cumberland, MD 21502
301-783-1752
ppainter@alleganyhrdc.org
Office hours: Monday – Friday, 8:00 am – 4:00 pm
Maryland Access Point Statewide
1-844-MAP-LINK
1-844-627-5465
Website: http://www.marylandaccesspoint.info